Our team is composed of eCommerce, digital, and marketing experts who are enthusiastic about helping your business succeed!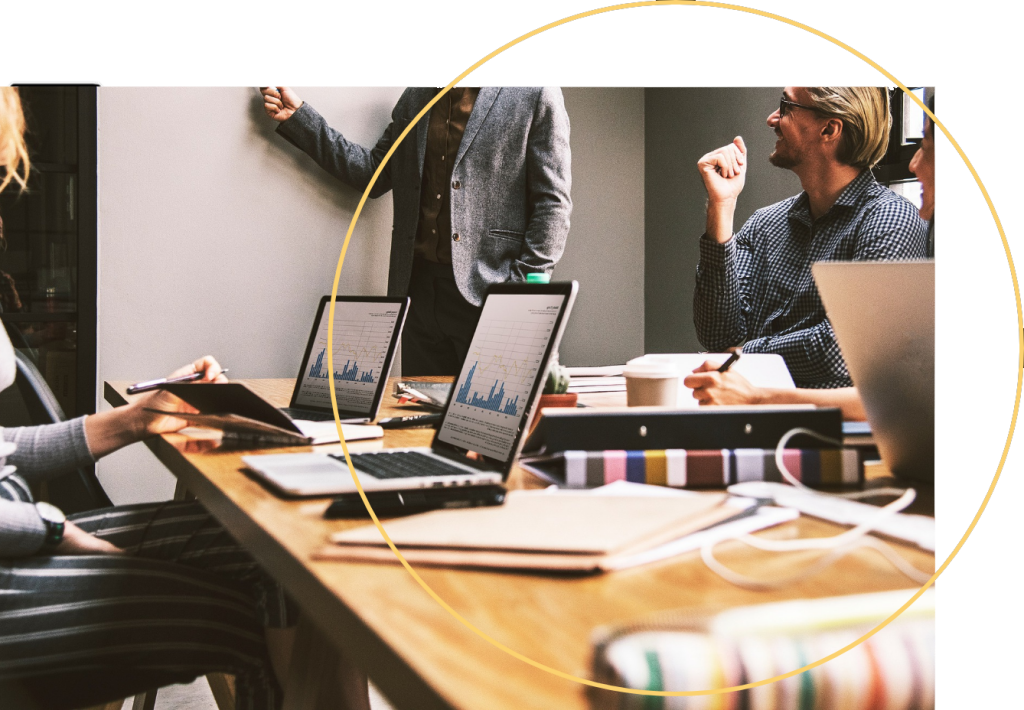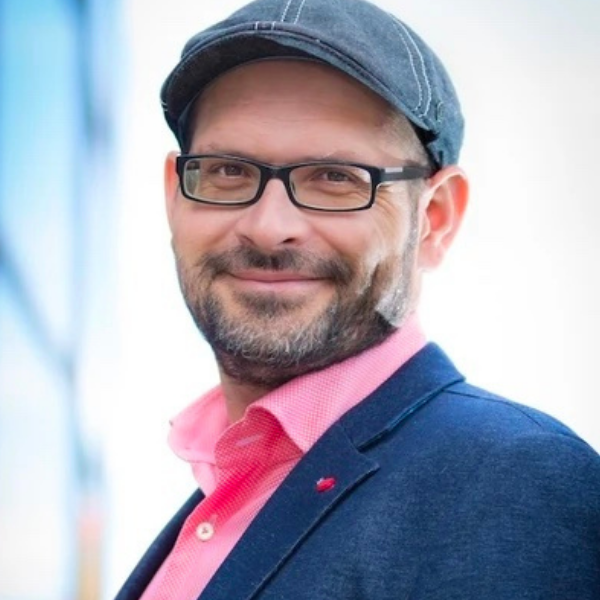 With over 15 years in digital consulting, David Nagy made his mark as one Founders at LiveOutThere.com in 2009. By 2012, LiveOutThere was one of Canada's fastest growing businesses employing over 50 people. David has led projects with notables such Virgin Mobile, HBO Comedy, General Motors, Rocky Mountain Soap Company, Livify and many others.
As a coach, consultant, trainer & keynote speaker, David has worked with organizations such as Canada Post, Global Affairs Canada, Digital Mainstreet, HRIA and more.
eCommerce Canada has grown it's team in all eCommerce disciplines to support our customers across Canada. We support online retailers from coast-to-coast and help implement the tools and systems you need to become more successful.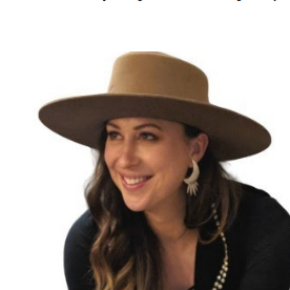 Jenna MacMillan
general manager
"Let's Dive In Shall We"
Former Marketing & eCommerce Manager for Canada's Largest Western Wear Retailer, Jenna joined eCommerce Canada in Spring of 2020 when the COVID-19 pandemic first hit the brick and mortar market driving a massive influx of businesses looking to increase their online presence. A great time to shift gears from a corporate to agency role.
Now, leading the team in all digital marketing executions Jenna's approach is thorough, direct and engaged as she leads the brand and digital strategy for all eCommerce Canada clients.
Having been the Project Manager for the implementation of a massive Canadian ecommerce operation Jenna understands the challenges facing online retailers and has a hands on approach. You've got to run one to know one!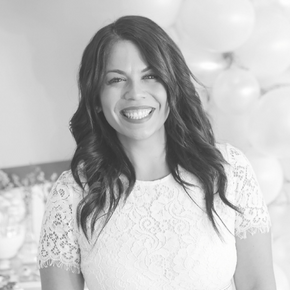 Kristina Cardinale
digital account strategist
Originally from Toronto, Kristina moved to Alberta in 2010 to enjoy the adventurous mountain life. She quickly found herself at an advertising agency, which led her to managing the sales and marketing team at one of Alberta's biggest craft breweries for 8 years. Excited to enter the agency world again, she joined eCommerce Canada in the Fall of 2021.
Kristina has had the pleasure of working side by side with Alberta's largest grocery and liquor distributors and non-for-profit organizations helping them to achieve their marketing goals.
When she is not at work, you can find her, her husband and their fur-bud traveling around Alberta and BC in their renovated school bus looking for the next coolest place to camp.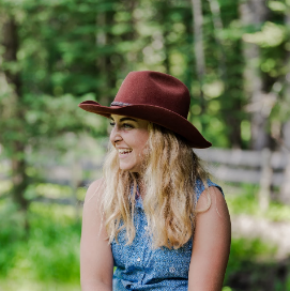 Kristen Garrett
account & development coordinator
"Always approaching work with a fun, people-focused attitude!"
Coming from a diverse professional background, Kristen has been fortunate to have many opportunities to expand her expertise in working with various brands and niche audiences. Before joining the eCommerce Canada team, Kristen worked for 4 years in marketing and communications for an equestrian backcountry outfit in Bragg Creek. Looking to gain more experience in an agency environment, she joined eCommerce Canada in the Fall of 2020, which provided her an amazing opportunity to progress her skills and knowledge in digital marketing even further.
With a "people-focused" approach, Kristen really prioritizes developing good relationships with clients and understanding the business and brand she is representing. Kristen understands that every brand is different and knows how to implement expertise with the client's wants and needs always in mind.
In her time away from the computer, Kristen participates in all things extreme and outdoorsy. She is a professional equestrian, avid mountain hiker, backcountry canoe enthusiast, outdoor photographer, and overall nature nerd.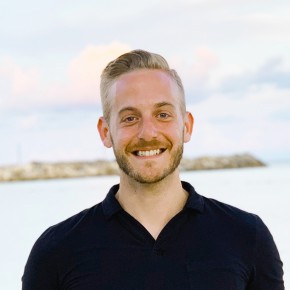 You'll have a hard time finding something Ryan doesn't get excited about, but entrepreneurship and technology are high on the list. Ryan started his first company at the age of 14, Netware Repair, by placing ads on Kijiji offering desktop and laptop repairs. Since that time, a lot has changed in the wonderful world of the eCommerce, but Ryan's passion for entrepreneurship and the technology behind online businesses has only grown.
Ryan loves to solve problems. If he doesn't have a solution, he'll find one. As the Technology Director at eCommerce Canada Ryan is skilled and committed to finding solutions that help you start or grow your online business.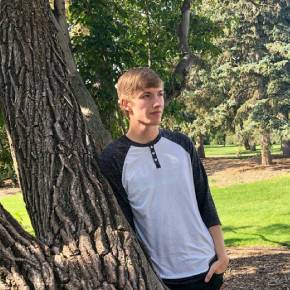 Aaron Benn
junior wordpress developer
Aaron jumped into the web development scene in 2019 after completing NAIT with a degree in Web Design and Development.
Aaron brings exceptional front-end skills in HTML, CSS, and Javascript to our team, and is responsible for bringing our web design creations to life.
When not coding, Aaron can be found playing dungeons and dragons, video games, or enjoying the outdoors with friends and family.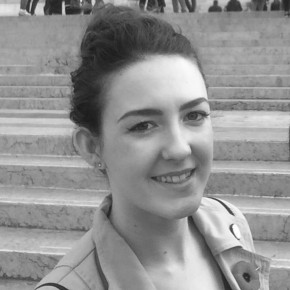 Jennifer Warren
production designer
Jennifer has over five years of professional design experience, providing services ranging from digital marketing and e-commerce development, to print media and traditional advertising, as well as brand merchandise creation and packaging. This unique combination of skills allows Jennifer to be a versatile member of our team, providing hands on experience at various stages of engagement.
When not at work, Jennifer enjoys spending time with her cats, staying (mostly) indoors, and drinking way more coffee than anyone should.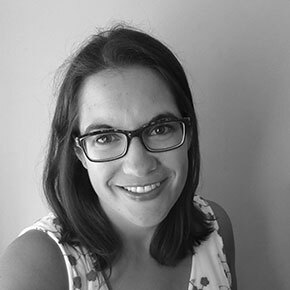 Allison Groeneveld
ecommerce manager
Allison has been working in the ecommerce industry for almost 10 years and has a passion helping businesses succeed in the online retail world. With an eye for detail and a strange love of spreadsheets, she excels at site structure, UX and data organization, to name a few.
When not at work Allison can be found doing anything outside, crafting and listening to audiobooks.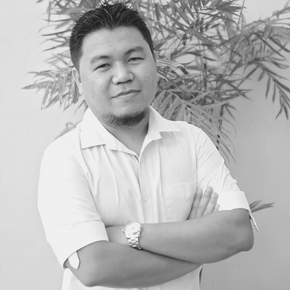 Christian Young
shopify developer
"Carpe Diem."
Christian has been a web developer for 8 years specializing in Ecommerce development on platforms such as Shopify and Magento. A home body who also enjoys hanging out with friends, exploring places for food and relaxation.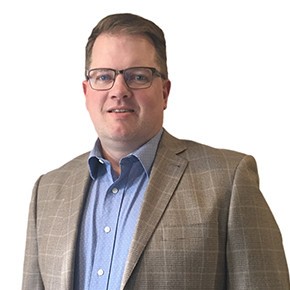 Tom Harrison
channel manager
"Everyone has a plan till they get punched in the mouth."
Tom has been an entrepreneur since he was a kid pushing a lawnmower to make his first dollar in business. More serious pursuits included making handmade soap in a small apartment (don't tell the landlord) to partnering with his wife to build a frozen food company. It's in his DNA to be building something.
Tom got his start e-commerce five years ago when he decided to figure out how to sell stuff on Amazon. The first product sold was a cutting board that a big-box retailer was blowing out for $3.00, and he promptly turned around and sold on Amazon for $19.00. And so began the obsession.
From those humble beginnings, Tom has grown his own Amazon business from the ground up, developing two private label brands on Amazon and has consulted with numerous companies to help them navigate the ever-changing platform that is Amazon today.
A strong foundation is one of the critical factors for success on Amazon. Knowing how to adapt and deal with issues when Amazon shows up with a surprise right hook is also essential for survival on Amazon.
If your business is ready to expand onto Amazon or you are already selling on Amazon and need assistance, Tom will help set you up for success and be there when you need to solve critical problems.
When he is not on the phone with Amazon associates, you will find Tom listening to classic rock, learning about new technology and finding new recipes to cook in his favourite cast iron frying pans.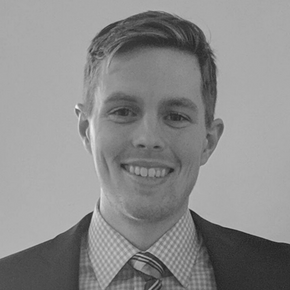 Cam MacDougall
junior full stack developer
Originally a mechanical engineer, Cam decided to become a full-stack developer because of his passion for innovative technology and problem solving. With eCommerce Canada as a Junior Full-Stack Developer, Cam supports the development of custom web applications for clients.
In his free time, you can find Cam in the Rocky Mountains all year long, whether it is hiking, biking, or skiing.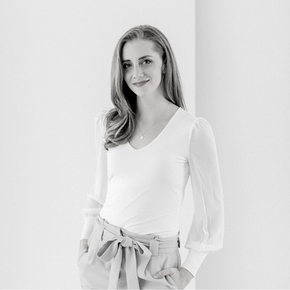 Victoria Luttrell
ux designer
Victoria has extensive experience in a variety of creative endeavours and is thrilled to be designing functional and beautiful user experiences with the team at Ecommerce Canada. With a degree in Musical Theatre, 2020 presented Victoria with the opportunity to diversify her creative employment opportunities and she discovered a passion for UX Design. She has been designing apps and websites since then and is looking forward to many more years of understanding user journeys and designing the best and most intuitive experience for users.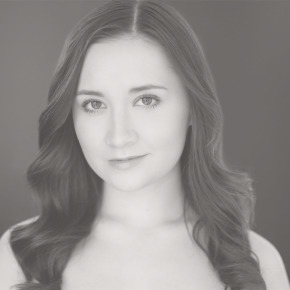 Jasmine Nagy
intern marketing coordinator
New to eCommerce, Jasmine is joining the team as an Intern Marketing Coordinator.
Jasmine has a background in film/stage and has been appearing in professional productions for most of her life.
Jasmine has extensive retail experience and grew up in an entrepreneurial family, business and eCommerce are a part of her DNA.