eCommerce Canada is dedicated to serving the interests of businesses who sell products and services online, as well as the providers and agencies who support them. This rapidly- growing organization, headquartered in Calgary, aims to strengthen the industry by delivering consulting services, education, advocacy, market reports, community building, workforce development, capital access and the creation of market-development tools.
Founded by eCommerce entrepreneurs with over 50 years of experience, whose companies have directly sold over $100M of goods and whose clients have exceeded $1B in Internet sales, eCommerce Canada provides a wealth of operator experience to share with both new and existing retailers and service companies. Our proficiencies range from helping new business owners with their first eCommerce storefront, to developing the digital strategy for existing business who are growing their online sales by millions.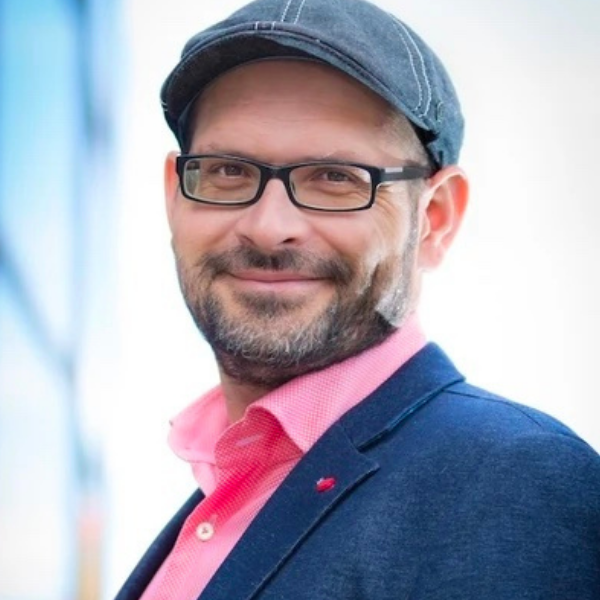 With over 15 years in the digital consulting, David Nagy made his mark as one Founders at LiveOutThere.com in 2009. By 2012, LiveOutThere was one of Canada's fastest growing businesses employing over 50 people. David has led projects with notables such Virgin Mobile, HBO Comedy, General Motors, Rocky Mountain Soap Company, Livify and many others.
As a coach, consultant, trainer & keynote speaker, David has worked with organizations such as Canada Post, Global Affairs Canada, Digital Mainstreet, HRIA and more.
eCommerce Canada has grown it's team in all eCommerce disciplines to support our customers across Canada. We support online retailers from coast-to-coast and help implement the tools and systems you need to become more successful.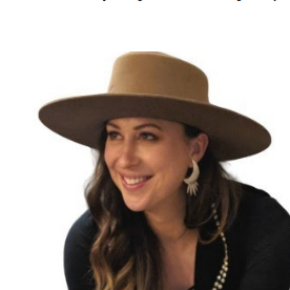 Jenna MacMillan
General Manager
"Let's Dive In Shall We"
Former Marketing & eCommerce Manager for Canada's Largest Western Wear Retailer, Jenna joined eCommerce Canada in Spring of 2020 when the COVID-19 pandemic first hit the brick and mortar market driving a massive influx of businesses looking to increase their online presence. A great time to shift gears from a corporate to agency role.
Now, leading the team in all digital marketing executions Jenna's approach is thorough, direct and engaged as she leads the brand and digital strategy for all eCommerce Canada clients.
Having been the Project Manager for the implementation of a massive Canadian ecommerce operation Jenna understands the challenges facing online retailers and has a hands on approach. You've got to run one to know one!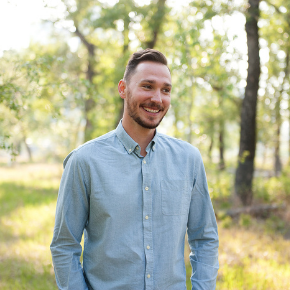 Brad Pelletier
Development Services Manager
"These are solvable problems."
Brad has more than 15 years of eCommerce experience and is one of the founding team members of eCommerce Canada. Since the start of his career, he has successfully launched more than 100 ecommerce websites. His websites perform—clients enjoy the increased revenue from product sales and customers enjoy their online shopping experience.
His strengths include designing and developing custom solutions, managing projects and teams, and Photoshopping stray hairs.
Previously, he managed the national marketing for Varidesk (now Vari), the company at the forefront of height-adjustable standing desks. His years in marketing help him understand the online buying landscape and challenges his clients face.
Outside of work (but not actually outside), Brad enjoys wrestling with his cat, Gilfoyle, using his air fryer, and tending to his plants.
Tom Harrison
Channel Manager
"Everyone has a plan till they get punched in the mouth."
Tom has been an entrepreneur since he was a kid pushing a lawnmower to make his first dollar in business. More serious pursuits included making handmade soap in a small apartment (don't tell the landlord) to partnering with his wife to build a frozen food company. It's in his DNA to be building something.
Tom got his start e-commerce five years ago when he decided to figure out how to sell stuff on Amazon. The first product sold was a cutting board that a big-box retailer was blowing out for $3.00, and he promptly turned around and sold on Amazon for $19.00. And so began the obsession.
From those humble beginnings, Tom has grown his own Amazon business from the ground up, developing two private label brands on Amazon and has consulted with numerous companies to help them navigate the ever-changing platform that is Amazon today.
A strong foundation is one of the critical factors for success on Amazon. Knowing how to adapt and deal with issues when Amazon shows up with a surprise right hook is also essential for survival on Amazon.
If your business is ready to expand onto Amazon or you are already selling on Amazon and need assistance, Tom will help set you up for success and be there when you need to solve critical problems.
When he is not on the phone with Amazon associates, you will find Tom listening to classic rock, learning about new technology and finding new recipes to cook in his favourite cast iron frying pans.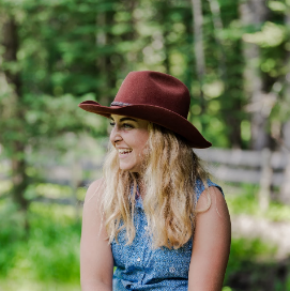 Kristen Garrett
Account and Digital Coordinator
"Always approaching work with a fun, people-focused attitude!"
Coming from a diverse professional background, Kristen has had many opportunities to expand her expertise in working with various brands and niche audiences. Before joining the eCommerce Canada team, Kristen worked for 4 years in marketing and communications for an equestrian backcountry outfit in Bragg Creek. Looking to gain more experience in an agency environment, she joined eCommerce Canada in the Fall of 2020, which provided her an amazing opportunity to progress her skills and knowledge in digital marketing even further.
With a "people-focused" approach, Kristen really prioritizes developing good relationships with clients and understanding the business and brand she is representing. She participates in active listening, pays great attention to detail and asks the right questions to best capture the interests and needs for each of her clients. Kristen understands that every brand is different and knows how to implement expertise with the client's wants and needs always in mind.
In her time away from the computer, Kristen participates in all things extreme and outdoorsy. She is a professional equestrian, avid mountain hiker, backcountry canoe enthusiast, outdoor photographer, and overall nature nerd.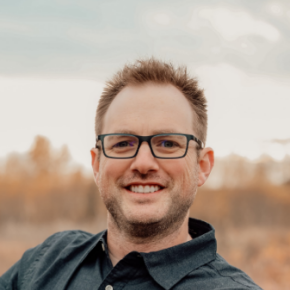 Brent Bawel
Digital & Account Strategist
"Searching for the one decision that makes a thousand."
Working in the eCommerce industry for the last 8+ years, Brent has been with eCommerce Canada from the beginning. With the explosion of eCommerce the needs and challenges of our clients are always in flux. It is this space where Brent works to bring clarity and understanding to engineer solutions with our clients.
Brent brings the experience of over 75 eCommerce websites to the conversation, working directly with your business to bring context to tools, processes, metrics in determining the ultimate solution.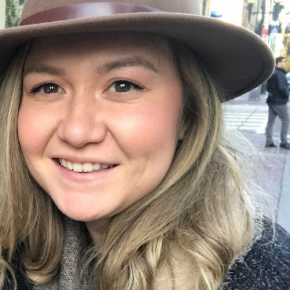 Kelsey Kashluba
Social Media Strategist
Founder of Kommunity Inc, Kelsey joined eCommerce as a Social Media Strategist in the fall of 2020. After working on her own for 9+ years, and on a multitude of exciting campaigns, eCommerce was the perfect partnership vision and mission wise.
Now, Kelsey manages the Social Media Strategies and implementation for the clients of eCommerce Canada.
Having managed a massive amount of strategies in all different industries online, Kelsey understands what it takes to stand out and develop the type of content your demographic will want to see.
Kelsey puts the social in Social Media Strategist as she LOVES to chat, especially if you have a dog!
Christos Grapsas
WordPress Developer
"Simplicity is the ultimate sophistication"
Christos is a WordPress Developer based in Quebec, Canada. He has developed websites and applications for small and big businesses, startups, as well as marketing agencies, and universities. He has a passion for clean and well optimized code.
Today as Web Developer at eCommerce Canada, Christos supports the development and maintenance of web-based projects.
Whenever he is not coding, he is with his wife, trailing the mountains, streams, and forests of Quebec, or visiting the world's ancient sites.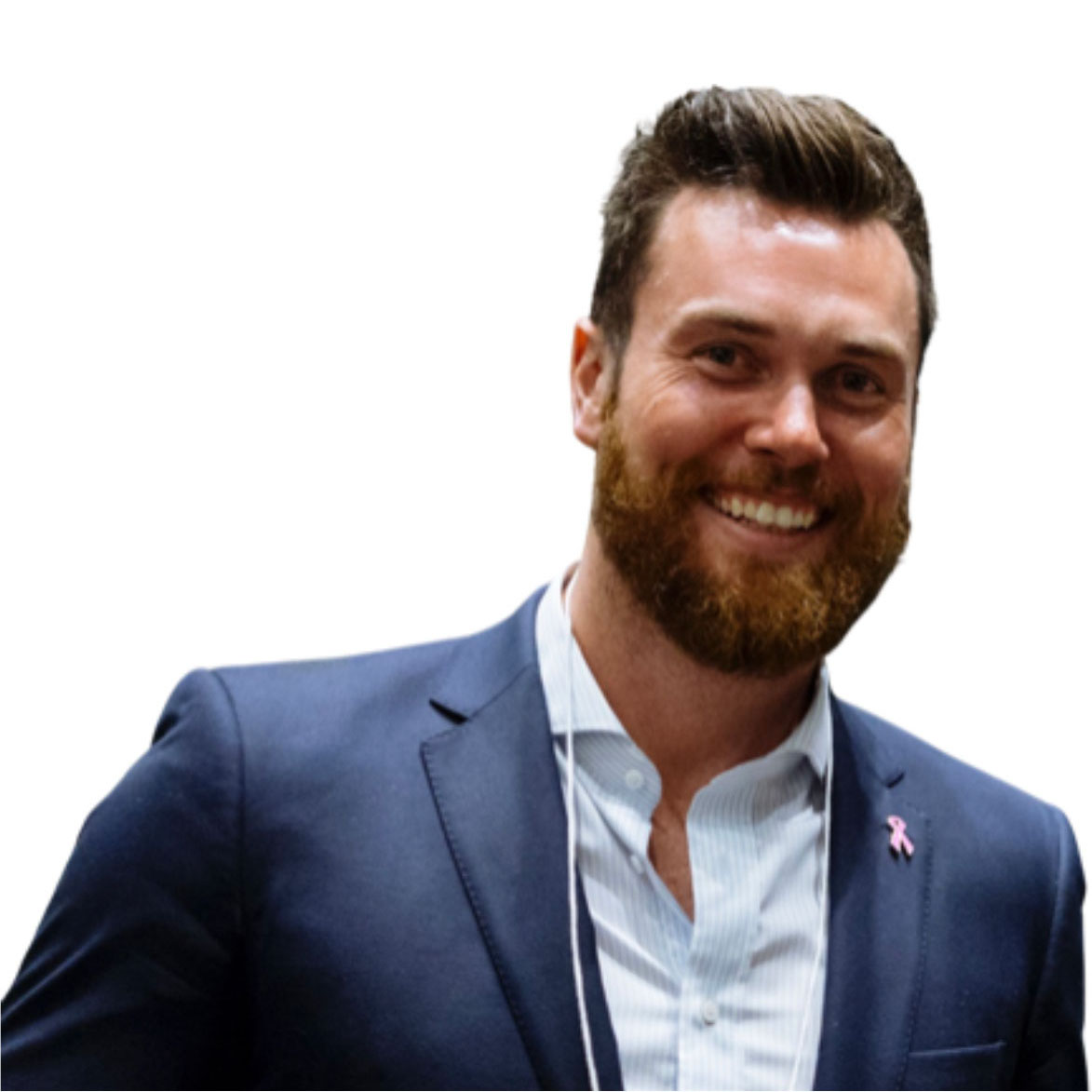 Jordan Boyd
Digital Marketing Manager
Jordan got his start in digital marketing at Hootsuite in Vancouver. It was there that he helped garner over five hundred new professors to the Hootsuite University program and saw the true power of marketing software in action. After spending a gap year down in San Francisco, Jordan returned to his hometown of Calgary and joined a digital marketing agency. After exiting the agency space, he created and grew his own consultancy, before deciding to build his own software Advoz. The iOS and Shopify app was born out of user feedback from his consultancy, and he quickly raised over half a million dollars to build out the product from two well known angel investors in Calgary. The Shopify version of the app was featured in the 'Staff Picks' section of the Shopify App Store as recently as November 2020. With over ten years of pay-per-click and Facebook advertising experience, coupled with a deep understanding of software and digital product offerings, Jordan brings a unique and diverse perspective to the eCommerce Canada team.
our services
We provide resources & services for online retailers and the eCommerce community, including the following: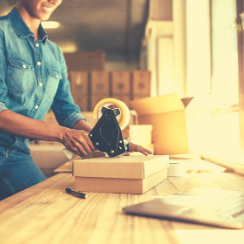 Digital Strategy
Get expert advice on your eCommerce roadmap.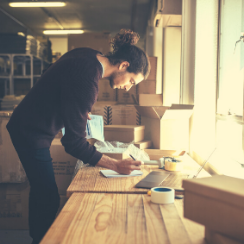 ONLINE MARKETING
Drive high quality traffic and increase revenue today.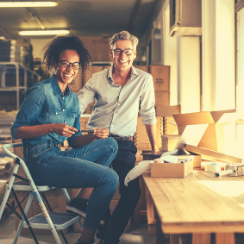 feasability audit
Hitting the ceiling with online revenue? Let us help.